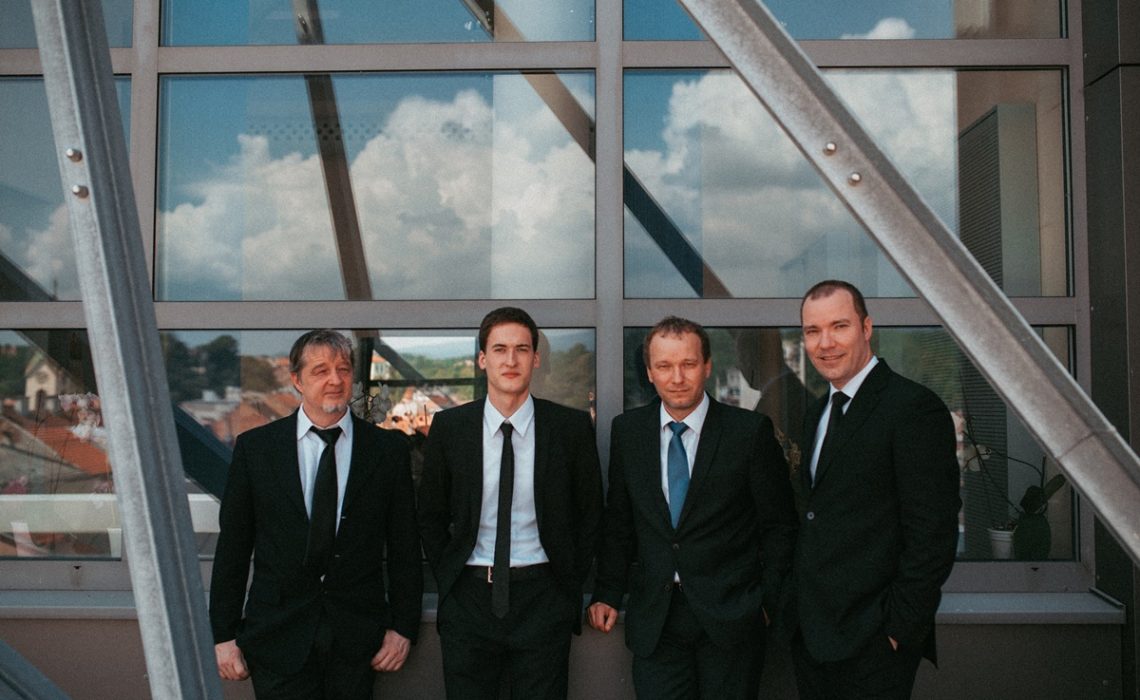 In the year filled with important anniversaries, it is a great joy to also recall the 100th anniversary of one of Croatia's most important chamber ensembles – the Zagreb Quartet! To celebrate this big number, Zagreb Quartet will hold a major concert in Vatroslav Lisinski Concert Hall next Saturday, November 30th, 2019.
The Zagreb Quartet was founded by Vaclav Huml, Ladislav Miranov, Milan Graf and Umberto Fabbri in 1919. During its first period, until 1943, numerous prominent musicians played in the Quartet, among whom also Dragutin Arany, Zlatko Topolski and Stjepan Šulek. The Quartet's second period started in 1954, when it was re-established by Josip Klima, Tomislav Šestak, Dušan Stranić and Zvonimir Pomykalo. In the rich hundred years of its activities, the Quartet performed on all continents, in renowned concert halls, such as the Sydney Opera, the UN Concert Hall in New York, Schauspielhaus in Berlin, St. John's Smith Square church in London, Concertgebouw in Amsterdam, Beethovenhaus in Bonn and many others.
Numerous sound recordings, among other things more than 40 records, are the proof of the Zagreb Quartet's rich repertoire, but also of their continuing care for Croatian music authors. This concert is an opportunity for them to present their new, quadruple CD, which includes both historical and contemporary music and presents a blend of the precise aesthetics of classical music and fearless freedom of contemporary music.
The ensemble has received all Croatian awards, and in 1994, it also received the Granada Histórica y Cultural award, with which the Quartet members were named honorary citizens of Granada. Croatia's "oldest" chamber ensemble is composed of the young, extremely talented musician Martin Krpan as the first violinist, the talented Philips brothers (violinist Davor and violist Hrvoje) and the experienced cellist Martin Jordan. In the Saturday at Lisinski cycle, they will be joined by the famous Zagreb Soloists, as well as the internationally acclaimed young musicians, guitarist Srđan Bulat and pianist Filip Fak.
Comments
comments