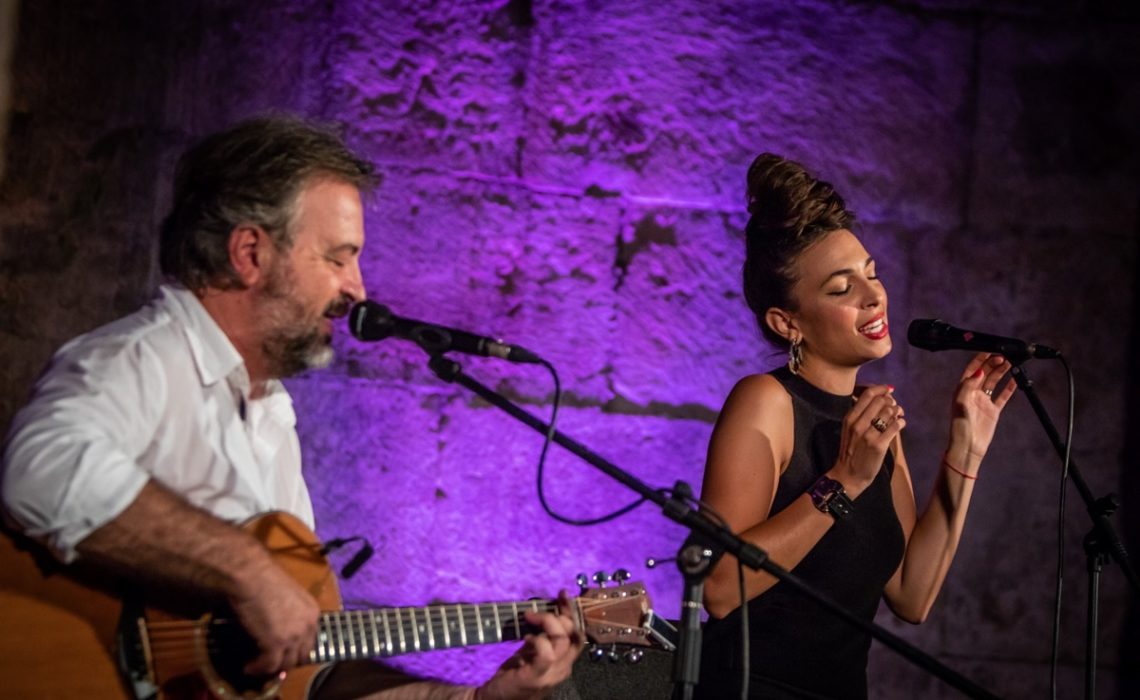 The first edition of Split at Night Jazz Festival, which is going to be held from 30 August to 1 September, 2019 in the cellars of Diocletian's Palace in Split, features ethno jazz star Tamara Obrovac, jazz duo Sara & Jappa and the gypsy jazz quartet Repassage.
The initiators and organizers of this jazz project are musicians Sara Brodarić and her father Zeljko Brodaric Jappa, better known as duo Sara & Jappa. The idea was born on the evening of their last year's Split at Night jazz concert held in the Great Hall of Diocletian's Cellars, and this year they invite all jazz lovers to join them and support the Festival and guest performers. On Friday, August 30, the Festival will be opened with the performance of the energetic gipsy-jazz quartet Repassage.
The gipsy swing band Repassage were brought together by a passion for the music popularized by Django Reinhardt and Stephane Grappelli back in the 30s and 40s of the past century and which largely influenced the development of jazz culture in Europe. With their musical skills and inspiring energy, Repassage have been attracting the attention of both the audience and critics since their very beginnings in 2012.
On August 31, visitors can expect an energy-packed and charming performance by Tamara Obrovac and Uroš Rakovec loaded with spontaneous and inventive improvisation as well as unbelievable stylistic diversity. Tamara Obrovac is a celebrated Croatian singer, composer, songwriter and flutist whose musical expression is a blend of contemporary jazz and Mediterranean music with elements of Istrian ethno, which has been recognized on an international level. She has released eleven albums, has gained a 2004 BBC 3 World Music awards nomination in the categories European music and Audience Award, while also being the winner of eight Porin Croatian Music Awards and numerous other awards for vocal performance as well as for her compositions for both film and theater. This unique artist has held more than 500 international concerts, highly praised by the audience and press. At the first edition of Split at Night Jazz Festival, Tamara Obrovac will be performing accompanied by the renowned Slovenian jazz guitarist and awarded composer Uroš Rakovec, with whom she also collaborates in the international quintet Transhistria Ensamble.
On September 1st, the final evening of the Split at Night the impressive cellars of Diocletian's Palace will be resonating with the sweet sounds of summertime jazz tunes of father-daughter jazz duo from the city of Split – Sara & Jappa. Coming from different musical genres and prior successes, Sara & Jappa started collaborating and working on their family jazz project in the summer of 2016, selling out theater and other unique jazz venues, including their last summer's concert inside the cellars of Diocletian's Palace, which has served as an inspiration for starting this year's Split at Night Jazz Festival.
Tickets are available online on croatia-tickets and Eventim or at Eventim sale points: Dancing Bear Music
Shop, Exclusive Change exchange offices at City Center One and Mall of Split and all Tisak newsstands.
Comments
comments