There is a Zagreb that is interesting to tourists as it once was historically. I took in Zagreb for what it is now. There is room for both views of Zagreb. The usual tourists like old buildings, postcards and tour guides. There is plenty of room for seeing a city with a tour guide. I took a different route. Once, I settled into my apartment for the month to come, I walked out on Radiceva over to the Square and set in early afternoon eyes on the pedestrians. I was not going to rent a car, a tour guide or be in a group. I was going to take in downtown Zagreb alone. After I had retired from the job thing May 2010 I turned to occupy my time with photography. My first trip back to Zagreb after 12 years was September 2014, September 2015 and I will be there, again, this September. Some things in life have to be done alone. Photography has that demand. I did walk in downtown Zagreb, from Ilica to Praska Street and Zrinjevac, to Glavni Kolodvor.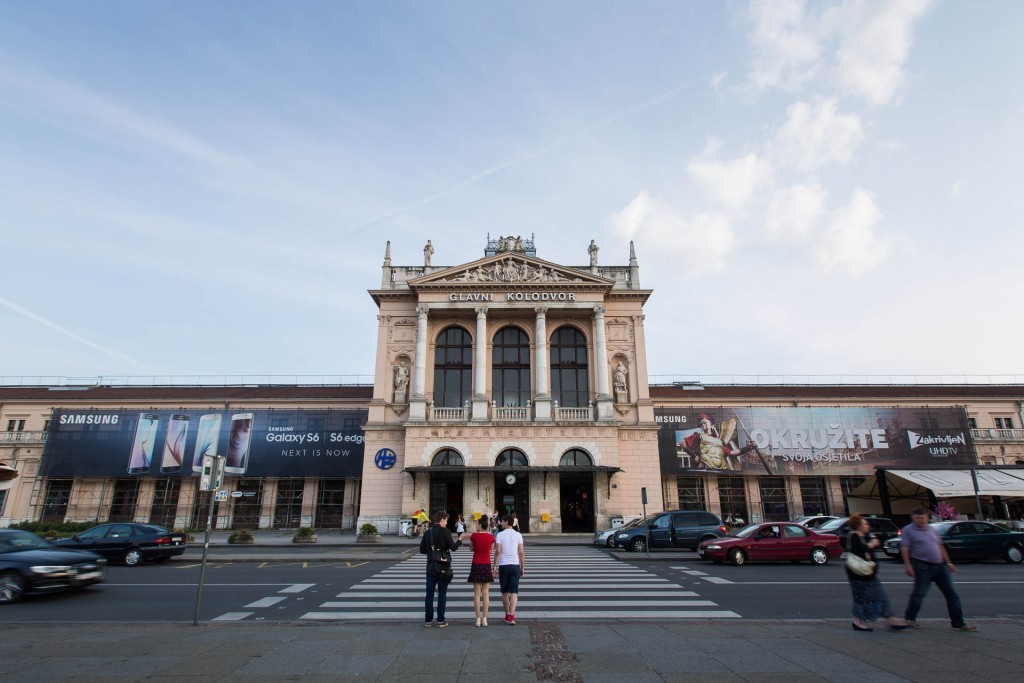 Since I had arrived at noon to Zagreb a few locations were scheduled for the next day, Dolac open-air market. My afternoon was filled with looking at the Zagrebians walking, talking at that large Zagreb Public Square, Trg Ban, or Trg B. A slice of pizza, a small portion of French fries, a pivo (beer), or a double plum 'demon' also known as rakija, and various other names. I liked shopping at the small local grocery store on Ban Josip Jelačić Square where airplane bottles of white Grasevina were just right later in the afternoon when editing the first fotos via my laptop and an external hard drive. The vino was very complimentary.
I like this Zagreb in the European Union just so that we Croatians have a feel for the future. Some politicians should walk around the downtown trash bins and watch individuals look for lunch and dinner. I include this fact as part of the real Zagreb. This is what is important to me as a photographer. There are lovely parks, 'tramvajs' that I can not get enough of, also.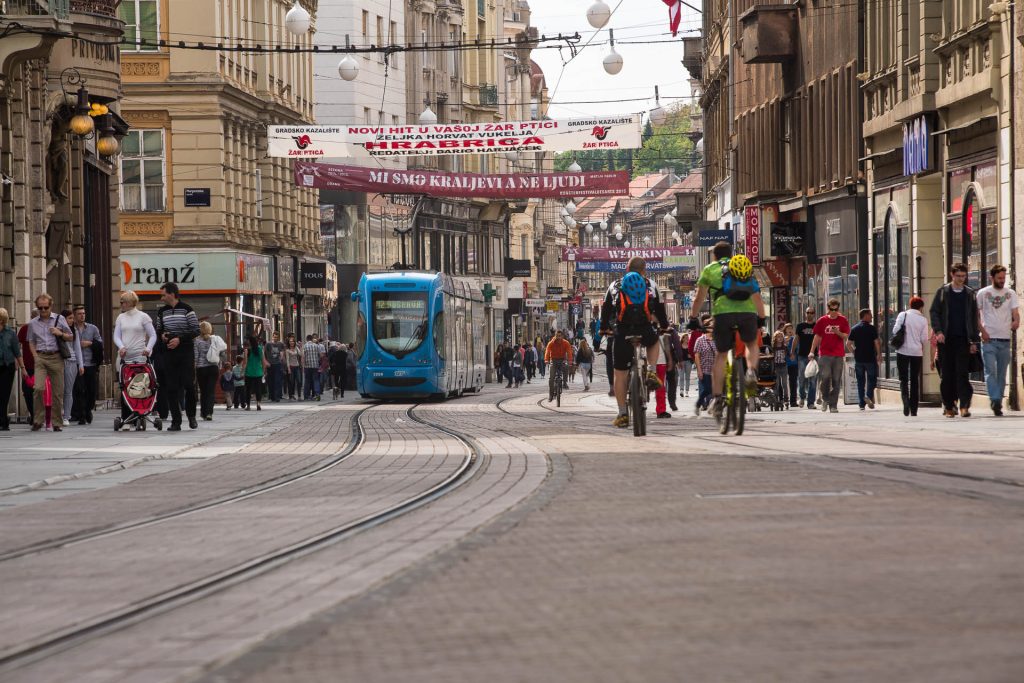 Zagreb has a real feel for tourist groups and individual visitors. Zagreb is my hometown. I am a native and a tourist. Can a Zagrebian be a tourist in his and her own city? Yes, they can. I have a Facebook page and a number of contacts from Zagreb in general. Zagrebians love their city, the parks, the tramvajs, the bakeries, the drinks, the walking, and, of course, they have their real worries, jobs, bills, what will tomorrow bring. None of that takes away Zagreb from being a tourist location where it has something for anyone willing to take a chance on a city that has the past. It, also, has a future that suggests Zagrebians are going to see change from a generation right now that is interested in keeping a city friendly, clean, graffiti central, and tourists who take with them something discovered for the first time. Zagrebians knew this already for many years.
Zagrebians love their city, the parks, the tramvajs, the bakeries, the drinks, the walking, and, of course, they have their real worries, jobs, bills, what will tomorrow bring
Comments