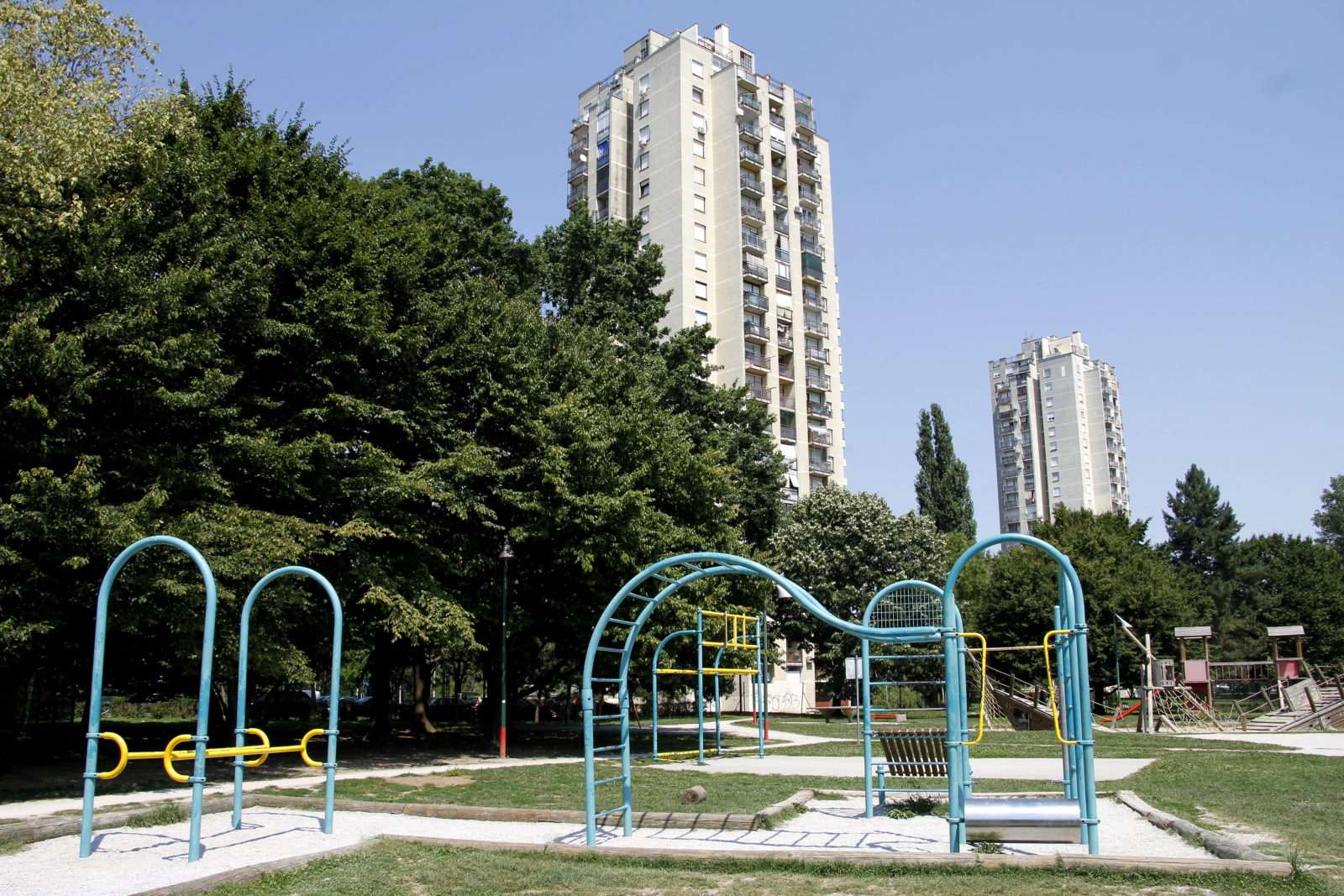 Each year the City of Zagreb gives out awards in different categories for the best looking publicly visible spaces such as yards, infields, gardens, terraces…
Neighborhood playgrounds are not exempt from the competition, with one winner and two runner- ups. Last year these three playgrounds were voted the best in Zagreb and are a sure bet your kids will have fun in them while you take a break.
3. 101st brigade park in Gajnice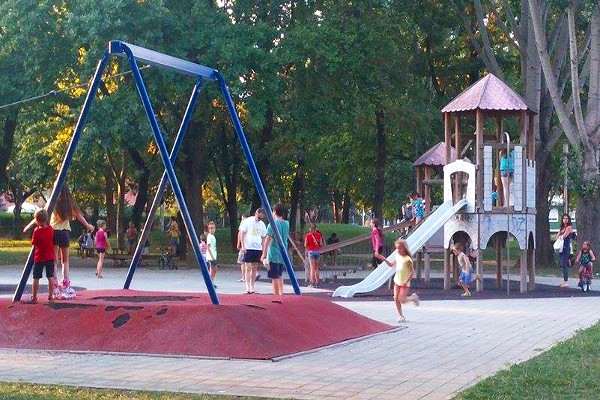 The furthest from the center, the playground is situated in a large park in the heart of Gajnice. There are a dozen elements for kids to play with, the ground is padded so no injuries occur, and there's decent amount of shade provided by the trees. There are a lot of walking paths, benches and bars with terraces nearby so the parents can enjoy their time in the park while keeping an eye out for their kids. While not usable if the snow falls in the winter, a nearby hill makes for a good alternative as a sledding ramp.
2. Svacic square playgound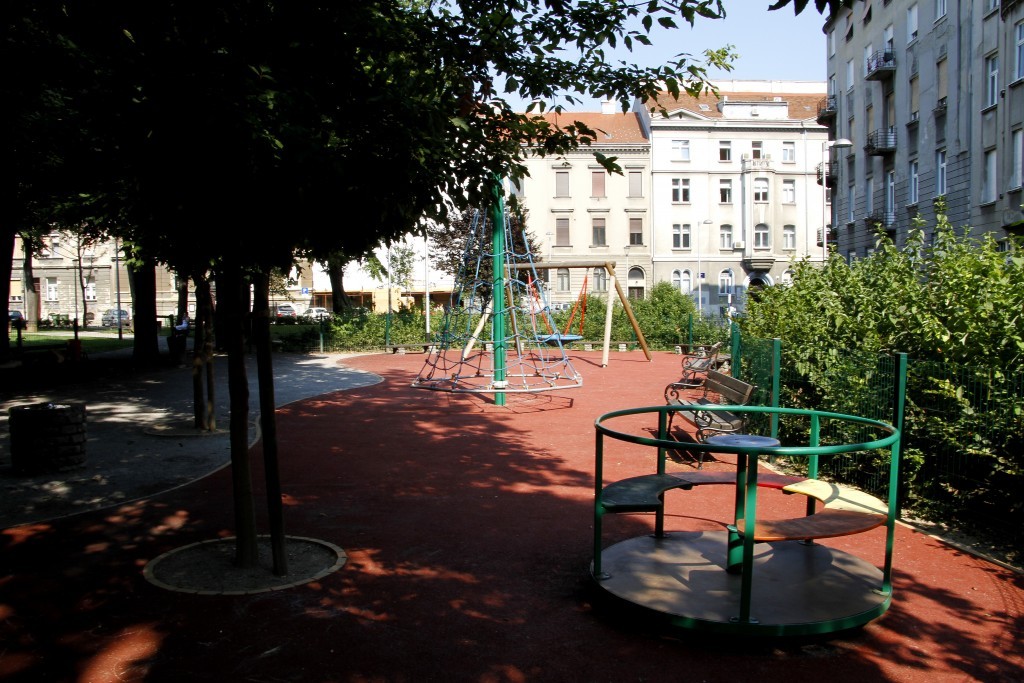 The smallest of the three playgrounds is a couple of minutes of walking distance from the center of the city. It does not have nearly as much elements as the other two playgrounds, but it is well executed giving the kids enough playthings in a relatively small space. There's a sanitation node within the park with drinkable water and a toilet, the ground is padded with anti-stress rubber and the whole area is fenced off from the rest of the park providing safety to the children.
1. Bocarski dom/banks of Sava river playground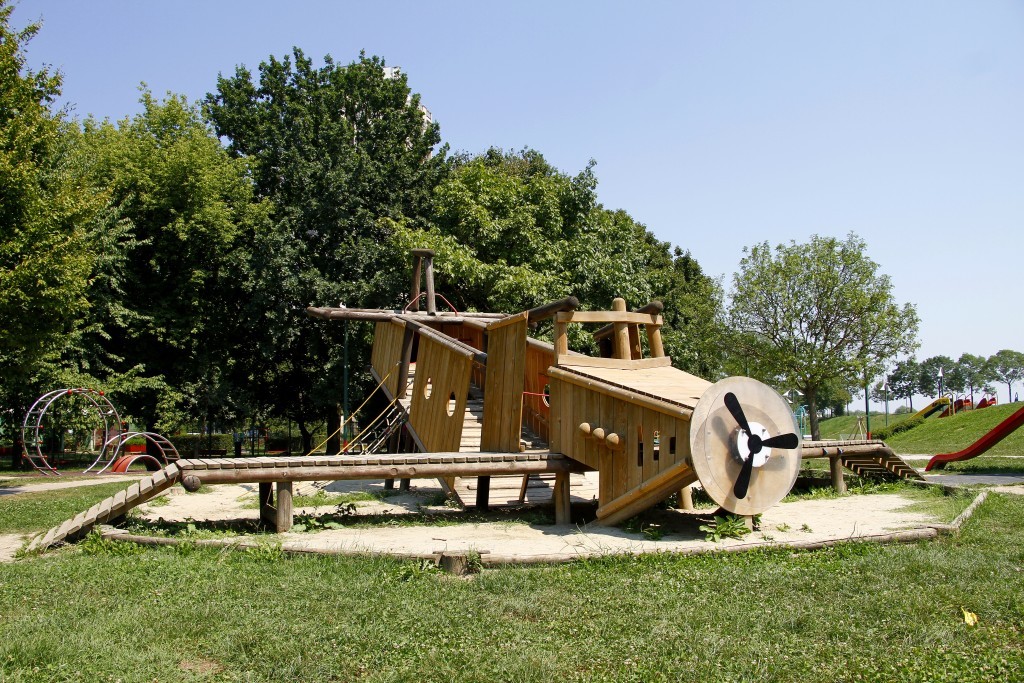 This one is the hardest to find as it is situated between Bocarski dom in Prisavlje street and the banks of Sava, not seen from the street. Might take you a minute or two to find it, but it's worth the time. The playground is the biggest of the three, giving kids the option to play on more than twenty different elements scattered on the field, ranging from small spinarounds to giant constructions such as a half sunken wooden ship in which the children can hang, glide, crawl or slide for hours. It's fenced on all sides except the one looking on the river bank and far from any traffic heavy road with plenty of benches for parents to sit on.
Comments
comments