In July, when summer heat is melting the asphalt and people are desperately looking for a breeze of fresh air, Medvedgrad offers a series of concerts overlaid with a unique, archaic nuance, under a beautiful starry sky, lit by Zagreb night lights. At the well-preserved 13th-century old FortMedvegrad,  from the 16th to 18th of July, many Croatian music groups will perform as a part of a three-day event Medvedgrad music nights.
There's also additional content – a warm-up program called 'Acoustic set at the top of the tower' – organized in collaboration with music webpage Muzika.hr. At the top of the Medvedgrad fort, prior to the concerts on the big stage, there will be performances by young Croatian singer-songwriters. These events will be reserved for a limited number of visitors, in an intimate atmosphere. 'Acoustic set' is a well-known series of concerts that has been presenting young talents for five consecutive years.
During the Music nights, all lovers of good music will be able to listen to performances of Pavel, Detour, Dina Rizvic, NLV (Nikol, Luka & Vedran), Rundek Cargo Trio…
Events at Medvedgrad offer a complete musical experience. All of those who managed to get their ticket can vouch for that; there are only 250 tickets available per concert! Whether there will be additional tickets depends purely on the weather forecast; they will be sold the day before the concert. In case of rain, the program will not be canceled but taken inside the Medvedgrad fort!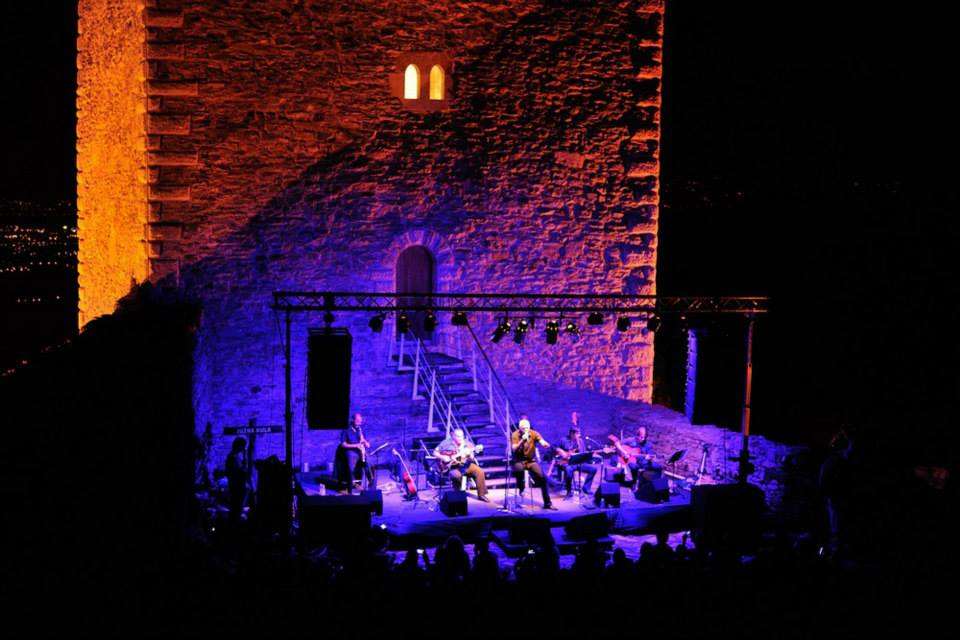 Tickets for the 'Acoustic set at the top of the fort' will not be sold separately. Tickets will be reserved for 30 buyers who, at the retail outlet or online, choose the additional option ćAcoustic set at the top of the fortć.
Ticket Sale online at www.ulaznice.hr Music book store Rockmark, TISAKmedia, Aquarius Records store and all ulaznice.hr retail outlets.
Visitors will have free minibus transport from Sestine church to Medvedgrad, and back. Minibus take-off at 6.30 pm, 7 pm, 7.30 pm, 8 pm, 8.30 pm and 8.45 pm.
After reaching the final station, there's still a 10-minute walk to Medvedgrad. Your return will also be organized with minibusses after the concert is finished. We kindly ask for your patience.
The audience will be able to enter Medvedgrad at 7 PM. There they will be able to walk on the ancient walls, peek into mysterious nooks and corners and hear their old tales.
During the concerts, seating is arranged on wooden benches with pillows, or on steps or stone walls. You can bring your pillow, blanket or a folding chair and enjoy these extraordinary musical delights with a beautiful nighttime panoramic view of Zagreb. Make sure you bring your positive energy and sensible shoes but don't forget to take a long sleeved sweater – it can get chilly on Medvednica at night!
Video:'Music nights 2014′

Comments
comments