Sometimes you just need to take a long walk to clear your mind, take a break from everything and enjoy a peaceful stroll through a nice scenery. Maybe you're looking for something offbeat to discover while spending time somewhere, far away from popular hot spots and city noises, or you like to experience nature actively, on your feet. In either case, we've got you covered. These three paths are not your usual suspects found in tourist brochures, but they are well worth checking out, depending on your preferences.
If you're more of a nature type and wouldn't mind having a picnic on a sunny meadow at the end of your trail, Dubravkin put (Dubravka's trail) is the right path for you. You wouldn't know looking from the busy intersection of Ilica and Frankopanska streets, but just a few meters away, past Dežmanov prolaz (Dezman's passage), lies Tuškanac forest, the lungs of Zagreb. You can also get there from Mesnička street (just a few meters from the recently opened WWII tunnel entrance), past Streljačka street (Shooting street), called so because there was a shooting gallery in the 19th century, the first official sports object in the city, and the first building that had power. Today the building is sealed off with an wrought iron fence and looks ominous (we told scary stories about ghosts and evil scientists living there when we were kids).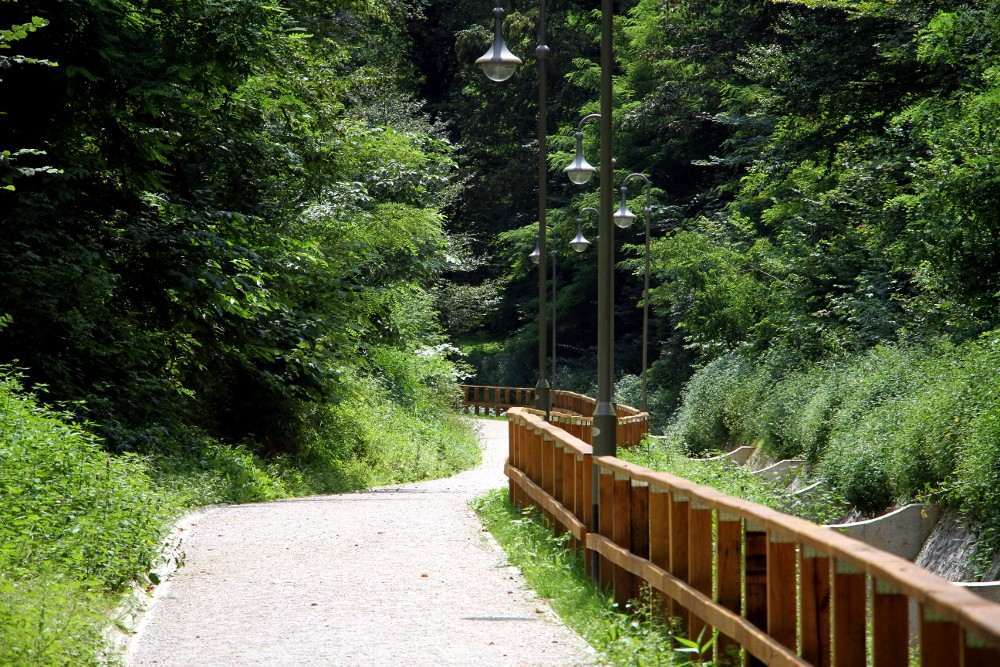 To get to the forest just follow the fence and you'll get to the statue of Miroslav Krleža and the beginning of the Dubravka's trail. It's called after the book Dubravka by Ivan Gundulić, an allegorical tale of Dubrovnik's fairest maiden who must marry the prettiest man in town. Their wedlock was to be a part of ceremony dedicated to the god of love. In comes jealousy, bribery, wickedness, and triumph of love over it. It was a political tale of independent Dubrovnik surrounded by Venice occupied territories.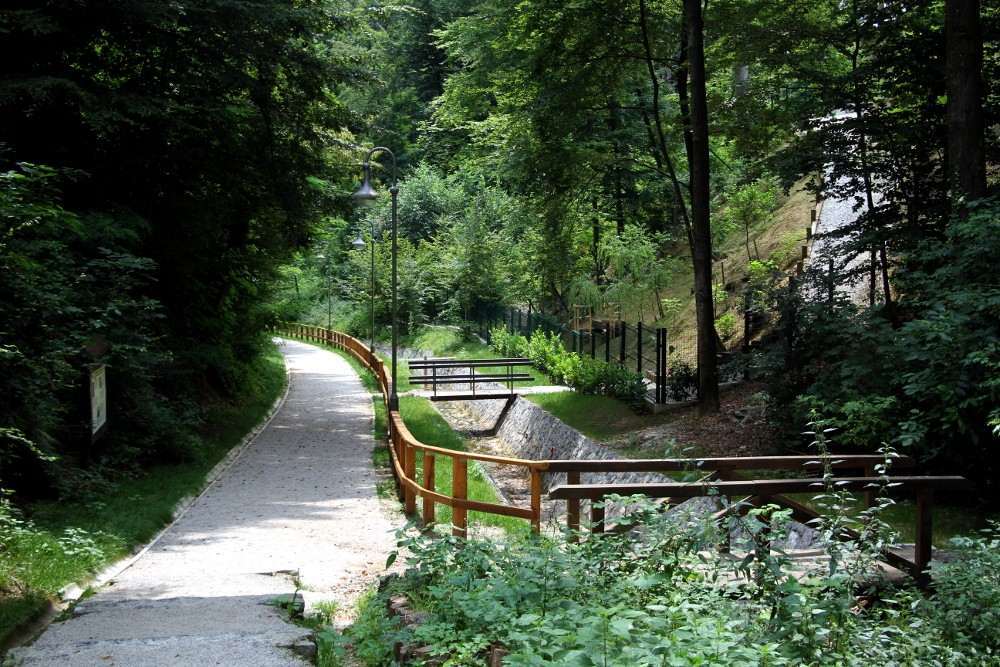 The two-kilometer long trail was build in the second half of the 19th century and connects downtown Zagreb with Cmrok meadow through a lush forest. Cmrok is a local favorite for picnics in summer and sledding in winter. Right next to Dubravka's trail on the Cmrok side is the path of death, a hidden slope for sledding where generations of young boys proved their courage to their crushes (it sounds worse than it is).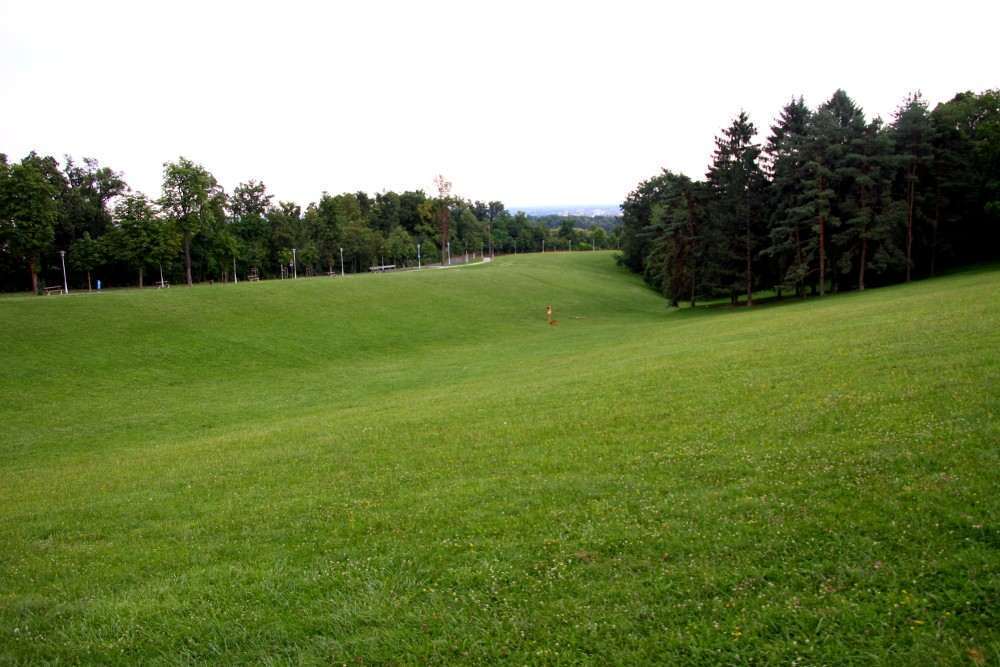 Just Zagreb advice: bring a blanket or something to sit on, some snacks and a good book, you will want to stay a little on Cmrok after the walk.
The second walking path on our list is completely different. Just before park Ribnjak, on the right side of the road, is Novakova Street. As much as Dubravka's trail is for those that breathe nature, Novakova Street if for those that love walking through urban landscapes and looking at architecture. The entire street is a monument to modern architecture in Zagreb.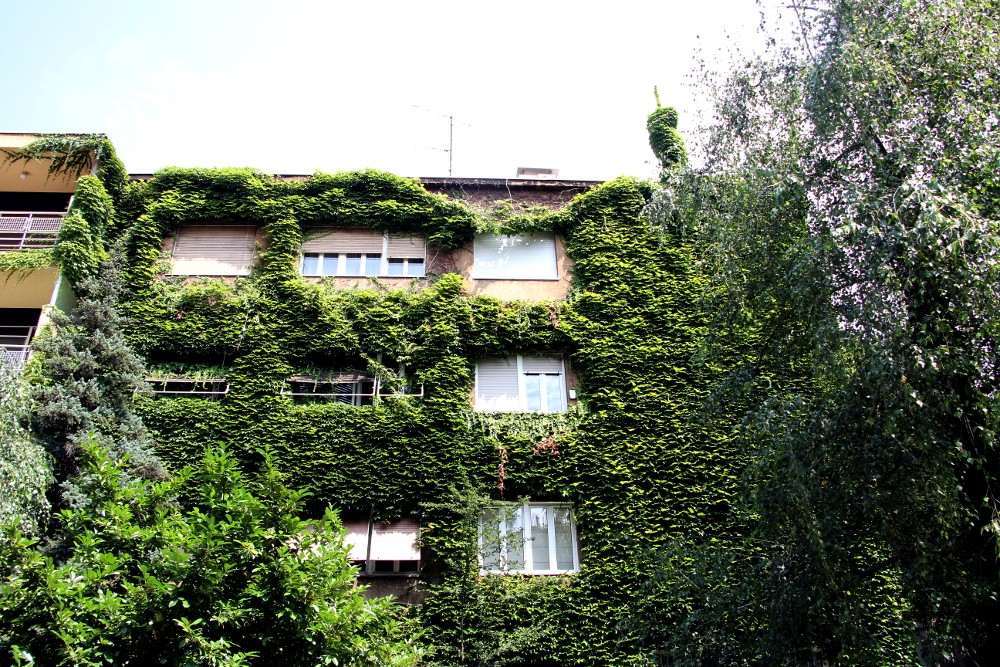 In the aftermath of the Great War, there was lots of rebuilding to do in Europe, Art Nouveau and new avant-garde movements were slowly being abandoned for ideas of social architecture and rationality. Zagreb also needed renovation and was quickly expanding so lots of locals who studied under Loos, Poelzig, Le Corbusier, in Prague and Vienna, returned home. At the same time, in the early 20ies, the first generations of architecture majors were graduating from Zagreb University. Different groups and collectives were formed, like Zagrebačka škola (Zagreb school), Zemlja (Earth) and Radna grupa Zagreb (Work group Zagreb), new ideas in architecture were spreading rapidly among young architects bursting with energy and were implemented on field – Zagreb was entering modernity fast.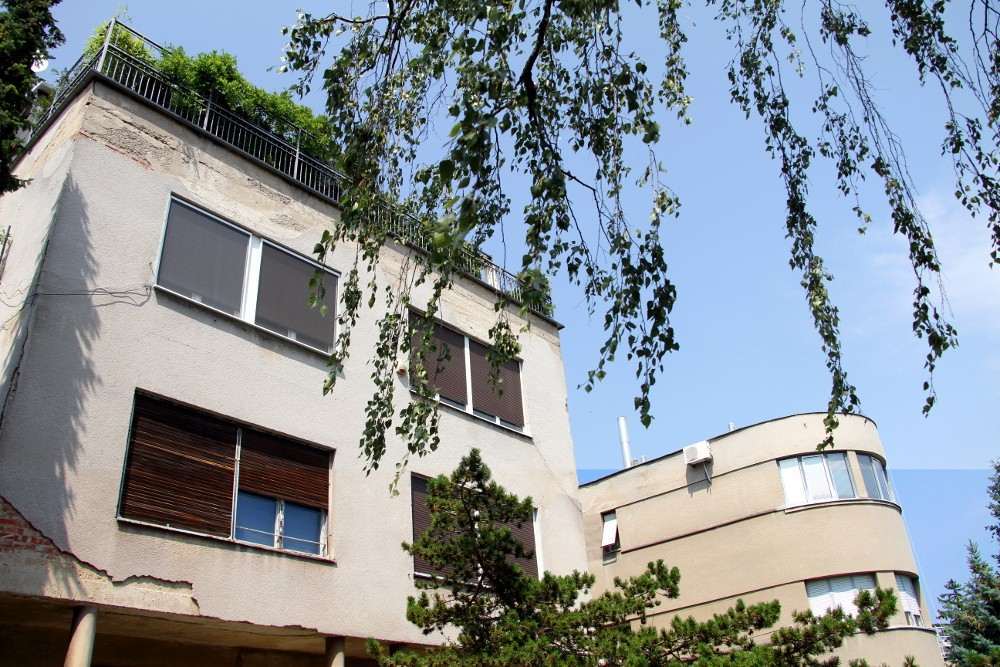 Novakova street is the purest representation of that era, with 20 individual villas considered historical monuments, and the entire urban zone an immovable historical heritage of the City of Zagreb. The entire street was inspired by the Weissenhof Estate for workers in Stuttgart, following the principals of functionality and organic architecture. The houses blend together perfectly with each other and the environment around it. Different architects worked on different villas in the period of ten years, but were all very careful to respect the work of others (unlike Weissenhof, the villas were meant for upper-class citizens and did not have a central commission planning and handing out projects).
Novakova street is a quiet street filled with villas surrounded by lawns that seamlessly blend with nature around it and is a sight for sour eyes for any architecture buffs.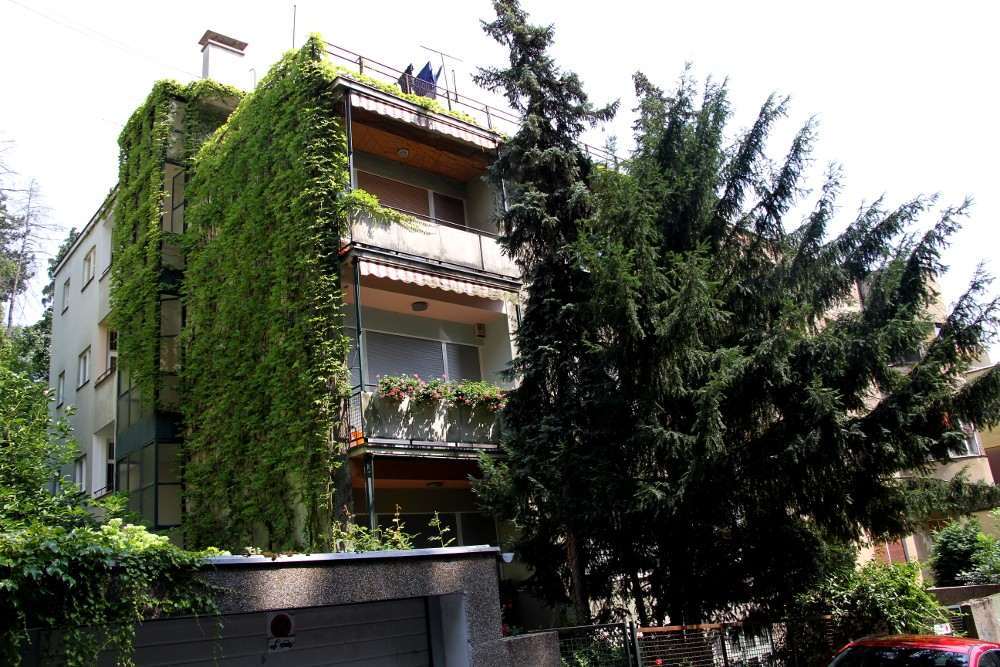 Just Zagreb advice: Bring a wide angle lens with your camera.
The third walking recommendation is a kind of a best of both worlds deal – Rokov perivoj (Roko's garden-park). The park is also a residential area with smaller parks situated on a hill between Britanski trg (British square) on the west and Tuškanac on the east, overlooking that part of Ilica Street. The perivoj is well hidden on all sides, if someone didn't tell you about it, you probably would have never known it was there. When we talk about Rokov perivoj as a walking trail, we also incorporate I.G. Kovačić Street and parks after it.
Named after the chapel of Saint Roch (Rok or Roko) located there, the place has a long history, but as the name might suggest to the more pious among you, one event marked the place forever. In the Middle Ages, the park was just a hill filled with vineyards, orchards and gardens owned by citizens of Gradec (Zagreb was separated into two parts then, gentry ran Gradec and the Clergy ran Kaptol), and was later partially settled with peons serving under the feudal class from Medvedgrad.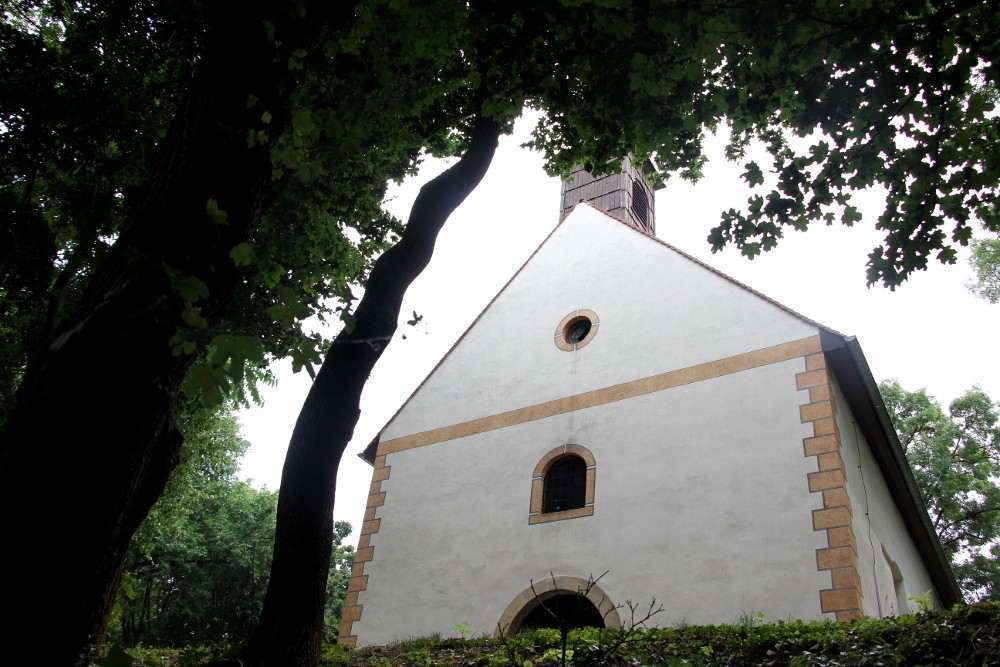 In 1648, a plague had spread throughout the region killing all in its wake. Gradec had shut its doors to the outside world and left the poor and the peons (and men of the cloth from Kaptol)  to fend for themselves. The peons would bury their fallen on the hill, near them. The poorest folk from Gradec were also buried there at the beginning, but the death toll was getting so big they had to get rid of the bodies somewhere fast. The picturesque hill soon became a graveyard of the plagued.
In a desperate attempt to please God, the townsfolk decided to build a votive chapel dedicated to Saint Roch, the saint protector of the plagued. All able-bodied persons from Gradec were helping out, stone cutting, wood carving, transporting….in order to finish the chapel as soon as possible. There is no precise date when it was finished, but it was around 1655, long after the plague had passed. They took their time sanctifying it after that, twenty-eight years to be exact.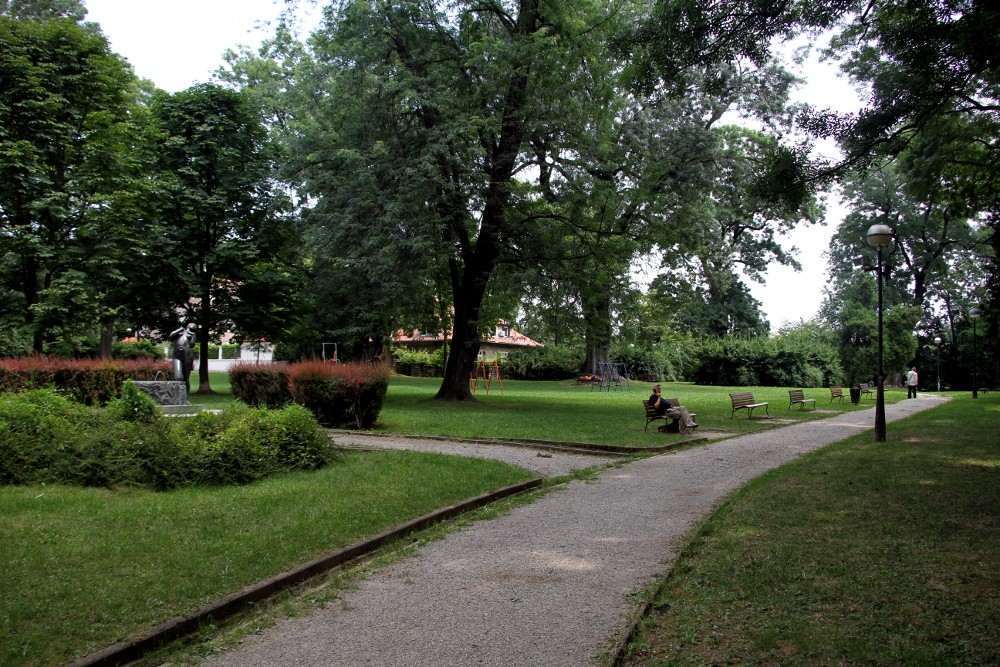 But they did have a chapel surrounded by a lot of graves, so they made it official, Roko's graveyard. Surviving peons were still living there, and not just them if the townsfolk were to be asked. The records state that they discovered witches among them at the start of the 18th century, and burned them alive. No one was living there soon after that.
By the 19th century the graveyard was long out of commission, the only house there was the gravediggers'. People soon after started to build new housings, a couple of vineyards were reestablished, and historians say the graveyard was frequented only by young kids looking for privacy.
With the opening of Mirogoj cemetery  at the end of the century, the bodies were moved from there, the graveyard was closed and the municipal government didn't know what to do with the parcel after that. While they were discussing over it for years, more people started to build and move in. It soon became an artist district of the city, with poets, painters, playwrights, novelists taking hold there.
Upper-class citizens soon started to build villas on the hills above Roko's, and they wanted to have a nice view. They were influential, so the government was eager to oblige to their wishes and had invested heavily in making Roko's graveyard into a garden park, including the existing houses and extending both residential and park areas on the hill as the villas above them grew in numbers.
So today we have this eclectic but beautiful hill hidden from the rest of the city filled with historic and modern residences, parks and walkways with this one, small 17th century chapel as a starting point.
We'd say that's a walk worth taking.
Just Zagreb advises: Don't dare to go there during full moon. Buahahaha! Just kidding, it's lovely then. 🙂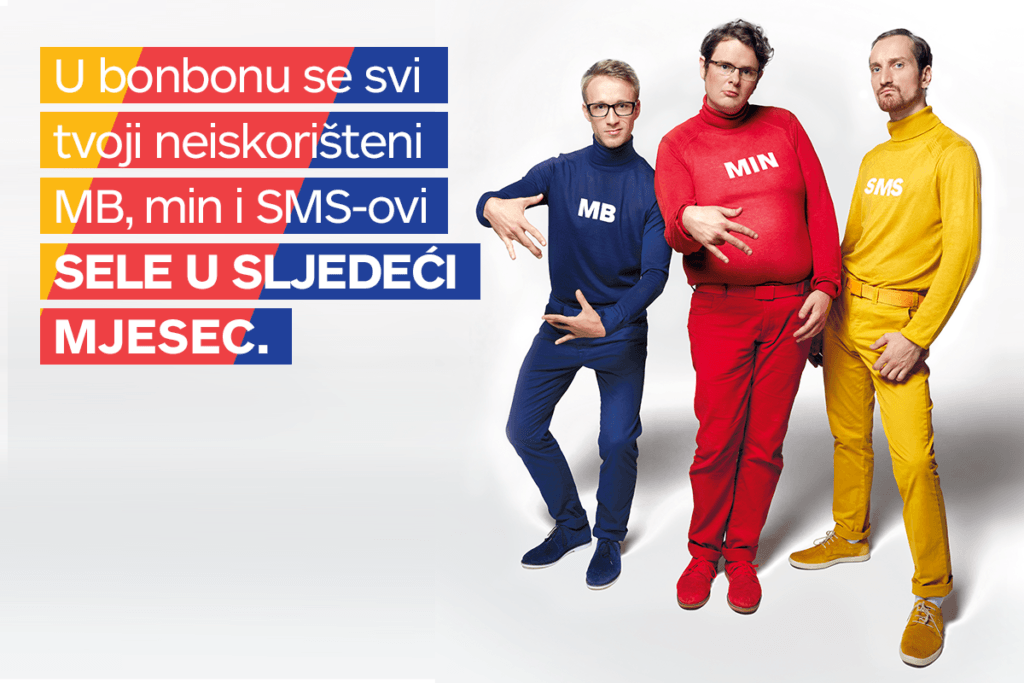 Comments