Zrinjevac park was tuned into a beach by the sea of books until July 6th! As part of efforts to promote reading, publishers have set up a beach in the park and a whole bunch of free books for anyone to pick up and read there. Most of them are in Croatian, but you can find some good English titles there as well or just bring your own book and relax. And let's be honest, it doesn't take much of persuading when it comes to reading a good book on vacation, cocktail in the other hand, feet in the sand. 
And there's going to be cocktails, specially themed on a variety of characters from well known authors. You'll be able to grab them throughout the day, with a happy hour discounts between 5 and 8pm.
If you're not the cocktail type or are a bit too young for those things, you can hop by the DIY corner and make your own custom notebooks and bags while the DJ set the beach mood for everyone there.
The Sea of Books is opened every day from 10am until 11pm.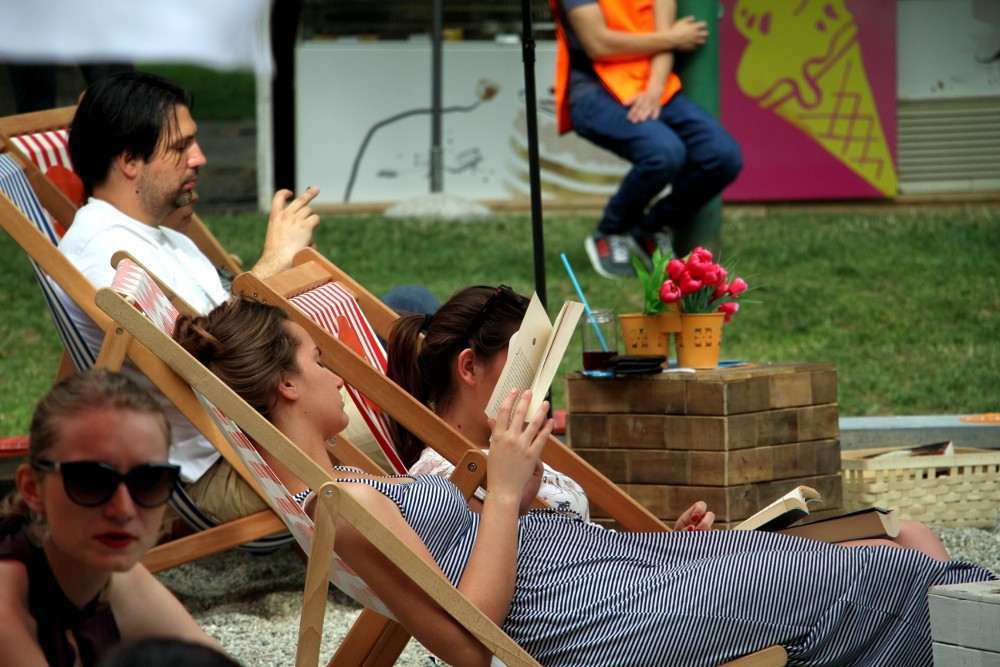 Comments