Text and photo: Boris Štromar
So finally the day came when Zagreb was the capital of heavy metal! Not one but two big heavy metal bands, Anthrax, and Slayer, played in front of some 5000 fans in a Zagreb Fair Hall. Although the beginning was set for 8:30 pm, fans started gathering at the site early afternoon to warm up with a couple of cold beers. Cars had their windows down, doors open and stereos to their maximum. Both bands were promoting their latest albums but of course, everyone wanted to hear the old favourites.
We must say that Antrax kicked it! Their members were all over the stage and jumping around. To finally hear "Caught in a Mosh," Got the Time," Antisocial" and other songs we grew up with in the '80s was an amazing experience.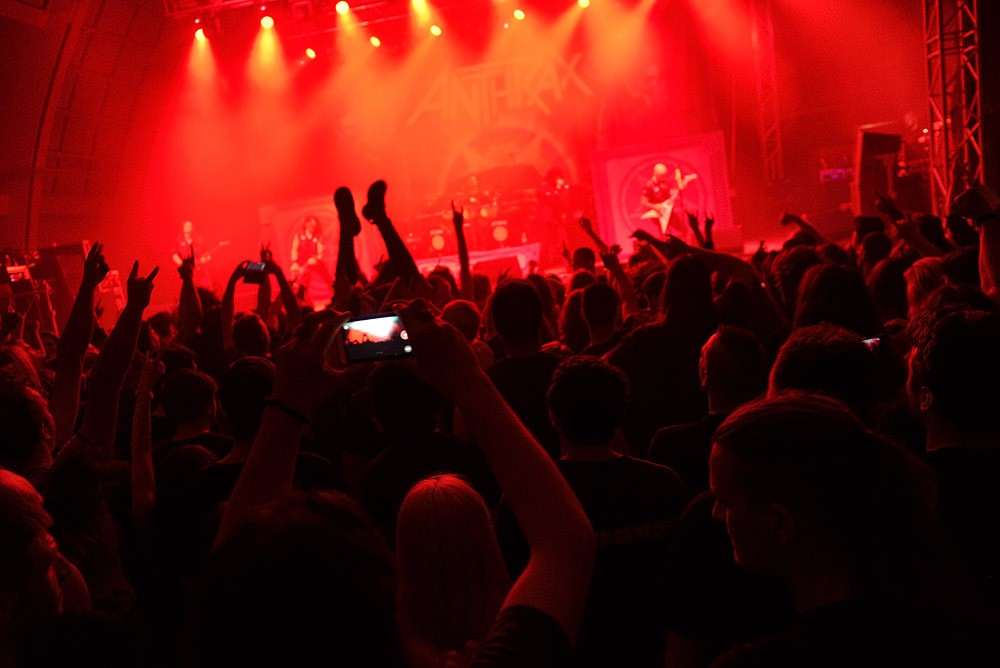 Slayer opened their gig with "Repentless" the title song from their latest album. That one and "When Stillness Comes" are definite keepers so I hope they will play them more often. The singer Tom Araya was not allowed to jump because of his neck and back problems which resulted in the surgery where he had to replace a disc in his neck. But he gave us something different and maybe 'spiritual'. He seemed to enjoy the show very much as you can see him smiling a lot on the photos. The last few songs featured a big green banner with Hannemann logo, as a remembrance to their late guitarist, Jeff.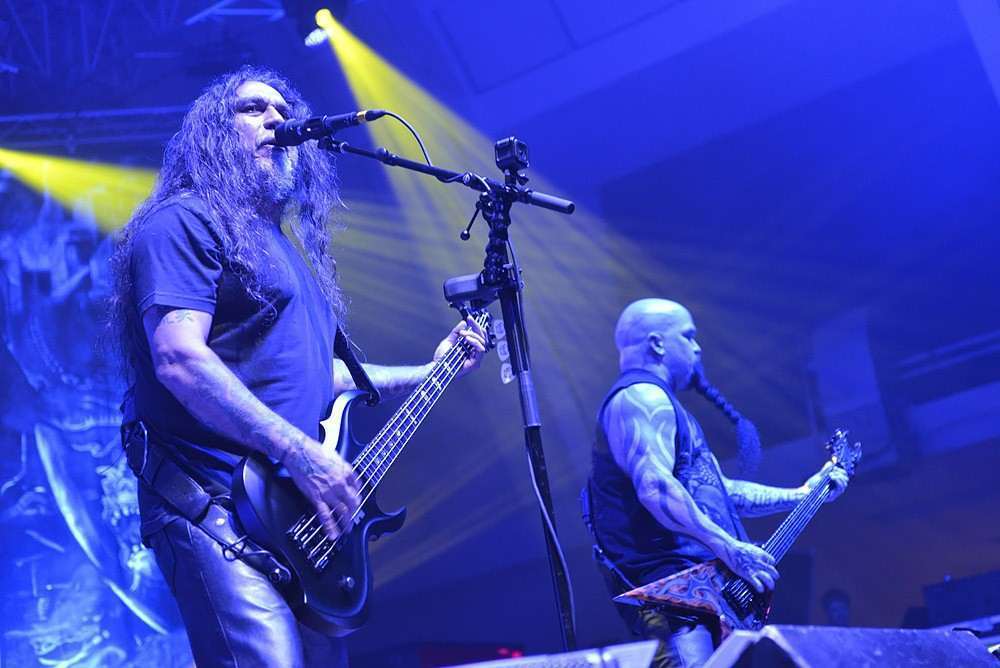 Their gig lasted about 90 minutes and left the fans drenched in sweat. It was an amazing performance and Tom's screaming voice made us forget about the bad sound in the hall. Only one minor negative note about their performance is the setlist – it's almost always the same during their tour, with very little changes. It would be nice to see some more improvisations or even a song extra after the standard encore. But all in all their performance was as good as ever and there's no fan left without thinking "I can't wait to see them again!".
Comments