There's a pinch of jealousy in the air every time you see Tina hanging around Swanky Mint hostel. She's been working there for two years now and when one would expect to hear the usual lamentations of the employees, she just gives you a big ol' smile.
'I love it here. I love spending time here, meeting new people, going out with them, showing them the city even on my days off.', she exclaims, 'Most importantly, my bosses listen. Ideas I have, no matter how crazy they sound at first, are implemented if they work.'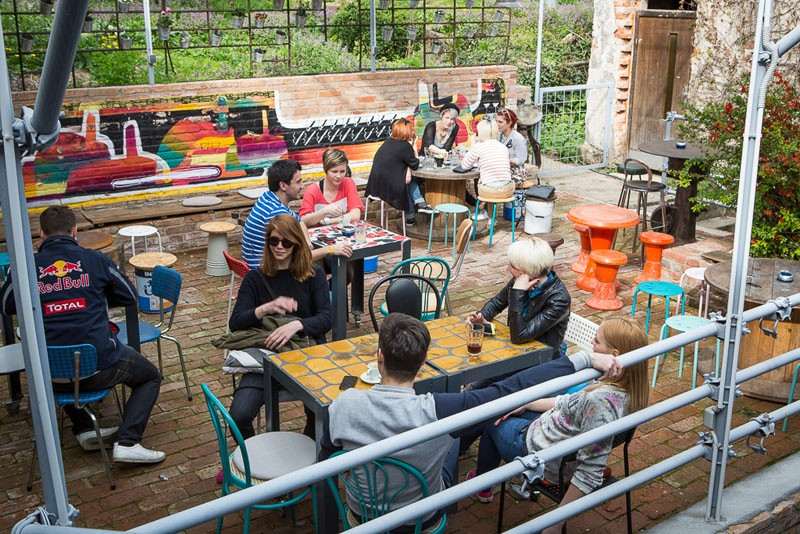 When you enter Swanky Mint it shows. Where once stood a dry cleaners service from the 19th century, long closed and forgotten in the inner yard of Ilica 50, now stands one of the most savvy hostels in Zagreb, both for locals and tourists. It's filled with different furniture, old posters and ads from a different time garnish the walls, dry cleaner items stand around with a new purpose, and miscellaneous bits of history and present inhabit the space giving it a sense of life, especially on the hidden terrace surrounded with vines and bricks.
'We try to be eco-friendly whilst making the hostel feel home-y. Everything we found when we entered the old place we tried to re-purpose, most of the tables are handmade by local designers, our bed bases are made of wooden pallets, chairs have been salvaged from all around the city… We even have our own solar panels for heating the place up.', says Tina.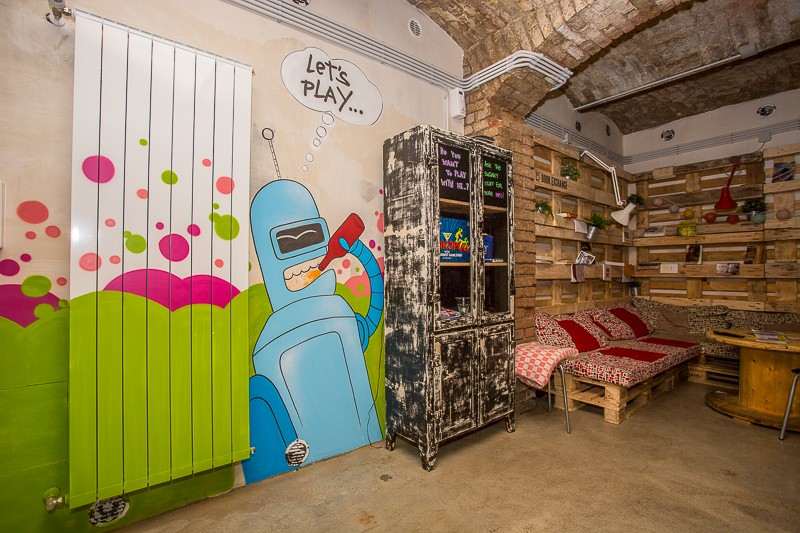 What really brings all the guests to the yard is the yard itself. Hidden from view with heavy plant shade, it's the perfect place for summer warm up parties before hitting the clubs and the folks from Swanky know that. Every day of the week they organize a different event there: from DJ sessions, live bands and flea markets to cook-offs.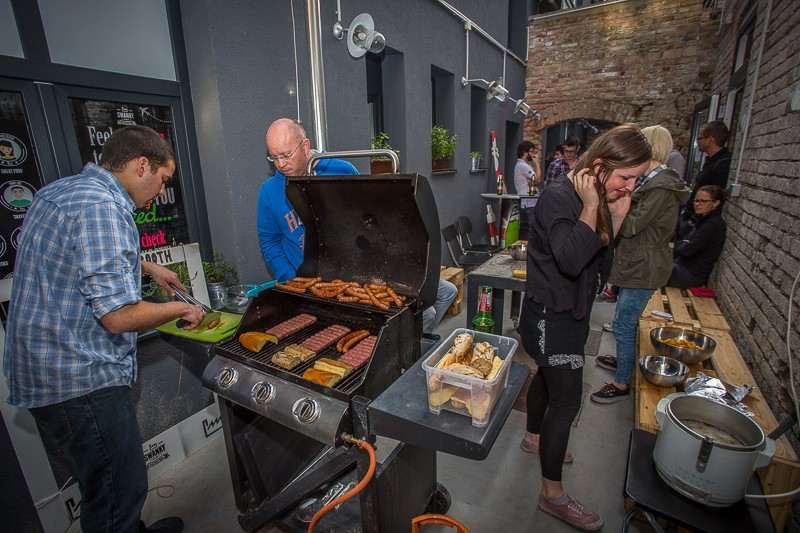 The hostel has 3 separate studio apartments which can accommodate up to 14 guests total, all of them equipped with cable TV, AC, kitchenettes and private bathrooms. 4 double bed and one single bed private room equipped with cable TV, AC and private bathrooms. Two spacious 8-bed dorms, one 9 bed dorm, one 6 bed female dorm and a 4-bed dorm. The dorms all have AC, digital locks and secured lockers.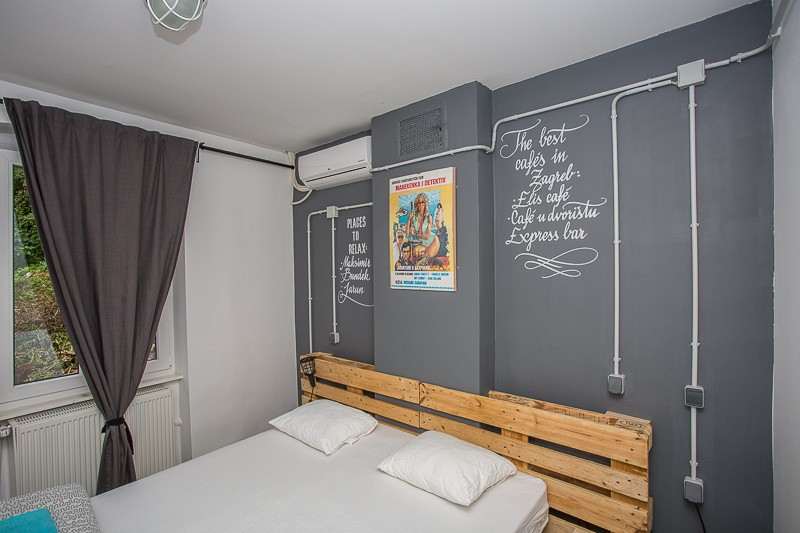 Most importantly, the hostel has people like Tina that love what they do and do what they love. More than once has it crossed the lips of locals while they unwind in the terrace's shade after work: Lucky girl.
Comments